Review of To the Sky Kingdom by Tang Qi, Translated by Poppy Toland

Review by Kristin Khadija Mahmoud
I ordered this book from Target after watching a Chinese Drama known as Eternal Love.  The show is based on The Sky Kingdom and follows the novel pretty accurately while taking some creative liberties with Tang Qi's work.  The novel is written from the first person perspective of Bai Qian or "Qian Qian" and follows her narrative as she recounts the events that have followed her through around 140,000 years of life.
Yes, she is 140,000 years old and often refers to herself as an old lady.
Tang Qi uses a nonlinear narrative to tell Bai Qian's story.  While it may feel disjointed, the technique allows Bai Qian to tell her story in a natural way.  The nonlinear narration also helps make Bai Qian more relatable and allows the reader to fantasize about her many other adventures.
A linear narration would have made Bai Qian less interesting since her narrative would not have shown that she was conscious of her growth and evolution which is central to her character.
The Chinese translation of the original title includes "Three Lives" in the text; Bai Qian has endured three distinct lives but we are told about two from Bai Qian's memories and narration. The third life we discover through her interactions with other characters until fate has her remember that life. It isn't until the climax that Bai Qian tells us herself that she lived a third life. When she finally remembers this life, she gets her reckoning.
The antagonists present themselves in Su Jin, who worked to ruin one of Bai Qian's lives; Li Jing, who taught Bai Qian love and heartbreak; and Qing Cang, who took more from her than any other character. The true antagonist is Bai Qian's crippling inability to look past her own pain and anger.
Overall, the narrative was engaging and Bai Qian compelling. Tang Qi, however, does not spend much time establishing her world. Without the television show or reading one of her other novels, it is difficult to understand the rules or background of this world.
I respect that Poppy Toland did not take liberties in the translation but because of this, the language sounds stilted.  Without losing the meaning of Qi's work, Toland could have been more creative with her interpretation of the translation.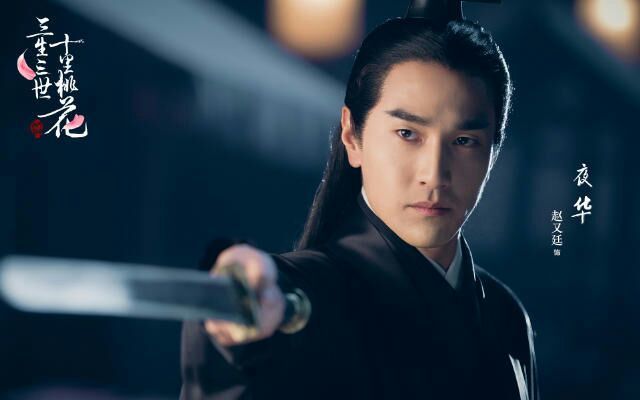 Ye Hua is one of my favorite characters and Tang Qi does a great job making him attractive to Bai Qian and the reader. He is subtle and brave and is a knight in all black armor. He is of the highest standing in Qi's immortal world while also possessing the deepest love that will put all other romance novels to shame. Tang Qi's novel is a mixture of Chinese fantasy and enduring romance, she blends the two genres seamlessly.
The novel is not without its faults. Homosexuality is mentioned throughout but does little to move the plot. Bai Qian's relationship with Li Jing ends because he believes she is a male and cannot deal with the idea of being with a man. This is really the only section of the novel where homosexuality actually plays a part to move the narrative and it only serves as a way to break Bai Qian's heart.
Li Jing's father is homosexual but other than his sexual orientation being used a ploy to enable Bai Qian to meet her first love, it has no bearing on the rest of the novel. Mentions of homosexuality fail to reveal a meaningful relationship and Qi uses it as a device to insult Bai Qian to a degree.
Tang Qi seems comfortable with exploring sexual orientation but she fails to expand on homosexuality in any meaningful way. I hope to see a change in this approach in future works, perhaps she will introduce a homosexual character who contributes to the storyline as opposed to being a background ploy.
To the Sky Kingdom is certainly worth a read if you are interested in romantic fantasies with a badass female protagonist. Give the show a try on Netflix and I am sure you will want to read the novel.
Please let me know what you think of the review. Comment on what you would like to see more of or less of. If you have suggestions for future book reviews, kindly leave a comment